Do you know how electrical fires can start in your North Gresham home?
2/20/2018 (Permalink)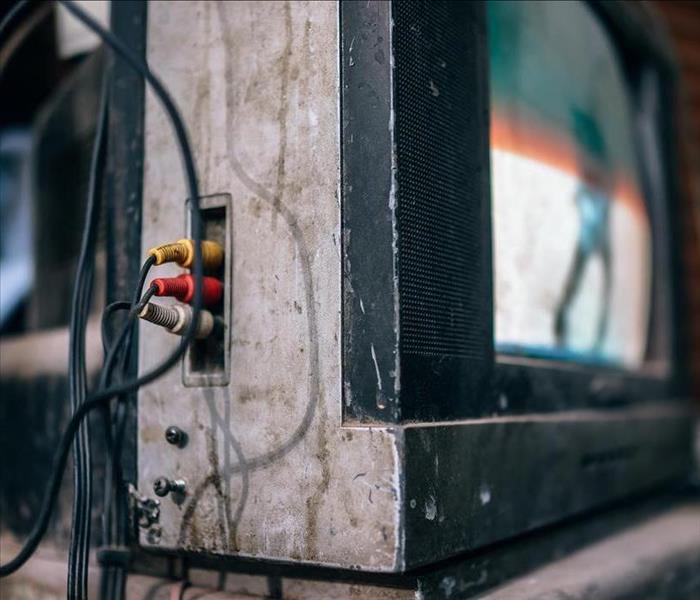 Electrical fires can happen at any time of year but are more prominent in winter months.
The months with the most electrical fires are December and January due to increased use of heating appliances and lights. Most electrical fires start in the bedroom, but the highest number of fatalities occurs with fires located in the living room, family room and den. The most common electrical fires are caused by the following:
Faulty outlets/appliances: Most electrical fires are caused by faulty electrical outlets and old, outdated appliances. Other fires are started by faults in appliance cords, receptacles, and switches.
Light Fixtures: Light fixtures, lamps and light bulbs are another common reason for electrical fires. Installing a bulb with a wattage that is too high for the lamps and light fixtures is a leading cause of electrical fires.
Extension Cords: Misuse of extension cords is another electrical fire cause. Appliances should be plugged directly into an outlet and not plugged into an extension cord for any length of time. Only use extension cords as a temporary measure.
Space Heaters: Many times people put space heaters too close to combustible surfaces such as curtains, beds, clothing, chairs, couches, and rugs. Coil space heaters are especially dangerous in this regard because the coils become so hot they will almost instantaneously ignite any nearby flammable surface.
Wiring: Outdated wiring often causes electrical fires. If a home is over 20 years old, it may not have the wiring capacity to handle the increased amounts of electrical appliances in today's average home, such as computers, wide-screen televisions, video and gaming players, microwaves and air conditioners.
No matter how a fire gets started in your home, SERVPRO of Gresham is here to help! We are open 24/7, 365 days a year and are faster to any disaster. Call us today at (503) 665-7752!